Radio Dead In 5...4...3...
When Tonya & I started Remerge back in early 2007, we kicked-off the company with a whirlwind tour or radio stations throughout the Midwest (30 stations in 30 days).  The very first slide we showed during our presentation looked like this - Our slide clearly demonstrated that the radio industry (blue) had flat-lined as a $21 billion industry, while momentum and innovation were driving...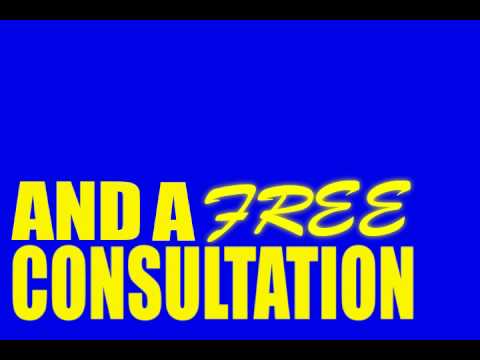 Searching for Answers to Search Marketing?
One of the most common questions I get asked (which usually turns into a debate) is on the topic of Search Engine Marketing and Optimization. It is inevitably asked by someone who has most likely already invested in this kind of marketing and the influx of traffic and orders they were promised by the SEM/SEO company don't seem to be manifesting. When someone works with Remerge Media to...
1 tag
Bring Back Bowling For Dollars!
What would local TV do if the networks decided they no longer needed local transmitters? Where would the TV programming come from? How would the local CBS, NBC, ABC, or Fox TV stations make money? I know I've tortured many friends and colleagues over years and beers wondering aloud these very questions. Well, it looks like we may get the answers sooner rather than later if this article on...
Are you reinvesting in your marketing?
Many people are realizing an overall savings in their marketing expenditures by utilizing less expensive and higher-returning digital strategies, but are you taking the money you're saving and putting it back into your business? A recent study finds that most businesses are doing exactly that — and continuing to increase the results delivered from their established marketing budget by...
What Is The Standard For Standards?
MRC looks to create digital ad standards. The digital advertising space is evolving so quickly that it's sometimes tough to keep up. The Media Rating Council is no different than everyone else, recently recognizing that it hasn't published standards on how to measure ad impressions within streamed content. The organization is forming a team from both the buy and sell side to work with it on...
The IAB claims Firefox's new browser will hurt...
Mar 13, 2013 | The IAB claims Firefox's new browser will hurt small businesses. I think the IAB is full of BS. by dontheideaguy on Keek.com
3 tags
What's Not To Like?
Countless times we sit with a client that tells us they need to "capitalize" on Facebook. They are almost obsessed with the notion that Facebook holds some magical key to their success. "That's where everyone is at…" they exclaim. "We need a solid Facebook strategy…" they insist. I'm almost equally amused by businesses that point to the number of "Likes" they have as some measure of...
A Box Free 2013
The phrase "out of the box" (or its bastardized cousin "outside the box") has officially become my least favorite phrase… so much so that I've banned its use for 2013. I came to this realization for a number of very practical, very obvious reasons… SO obvious that I was stunned it hadn't hit me sooner than this. The phrase in question revolves around thinking – more specifically, a quest to think...
1 tag
A Memorial Day Request
Happy Memorial Day Weekend, all! Please take a moment to read and share a special story about a beer, a bike, and a big heart. http://bit.ly/JqP5t1
3 tags
How To Say "We're Sorry"
New Coke, The McDLT, Pepsi Clear… we've seen big brands make some big blunders over the years. Now enter O.B. tampons. In case you missed this integrated campaign from earlier this year, I thought I'd take a moment to revisit. First, I must freely admit that I'm not what you would call an expert in the world of feminine hygiene product marketing, nor would I fit the description of an O.B. target...
5 tags
Amazon Keeps Growing
Ever since I spent time with my new Kindle Fire over Christmas 2011, I've been fascinated to watch how Amazon is quietly expanding it's reach with consumers and potential customers. I say quietly because when you compare headlines about Google, Facebook, and Amazon - the big G and FB are the news hogs. However, while FB continues to tinker and change their main platform in the name of...
2 tags
No Internet By Summer 2012
The AP is reporting that computer users could lose their internet connections after July 9, 2012. Sound impossible to you? According to the report, the problem began when international hackers ran an online advertising scam to take control of infected computers around the world. In a highly unusual response, the FBI set up a safety net months ago using government computers to prevent Internet...
2 tags
Tablet Tail - Cont'd
Back in January I wondered aloud what the world would be like if some other big players entered the Tablet wars. (Long Tail of The Tablet) Well, it looks like someone at Google has been reading our blog! (kidding of course). According to MediaPost (via the Verge) …a device co-branded with hardware maker Asustek could reach consumers as early as July. The report claims that Google is trying...
4 tags
Domino's Falling?
So, does the new commercial for Domino's Pizza Parmesan Bread Bites undermine everything Domino's has been working for since deciding to change everything about their pizza, marketing, etc? Maybe not entirely, but as a consumer (and marketer) there were a couple things that jumped off the "stupid" meter as I watched this campaign. The first comment (within the first 5...
4 tags
Coupon: Integration Simplicity
According to a new study by Coupons.com, in conjunction with GfK Knowledge Networks, digital coupon users shop more frequently and spend significantly more during each trip to the grocery store than the average U.S. consumer. The study, based on more than 200,000 households using digital coupons, and compared to 2.3 million shoppers, shows that "…brands wanting to reach heavy grocery...
3 tags
What's Your Preference?
My boss won't let me… Corporate won't let us do it… My employees won't do it… The economy's bad… We don't have the money… Every business is the same… I can't change it – so I just have to keep my head down… Those are just a few of the excuses I recall hearing in the past 5 days from a variety of people, in various situations – across a wide spectrum of business. Just typing those excuses sucks the...
8 tags
8 Reasons To Love Online Video
Increasingly, we find ourselves suggesting and utilizing more and more online video for our client's campaigns.  Whether you're using online video for a business introduction, product launch, customer testimonial, or tips & advice, it's the most personal medium available. We love it for many reasons.  Here are just a few: 1. Taking Offline to Online: Once there was just one...
3 tags
Are You Working Today?
So how many hours do you "work" each day? A buddy of mine, Nick Anthony, has been consulting businesses for years and loves to quip: "When I first go into a business I ask the owner/manager how many people he/she has working here? The answer is usually: about half…" It's stunning to me to see how little work is being done today across a wide array of business and industry. Some of this can be...
3 tags
The New Timeline
Imagine for a second that you're pulling through the drive-thru at McDonald's and after placing your order, you pull up to the first window to pay. Now imagine that the first window has been replaced by a door. You need to get out of your car, go through the door and make a payment – then go back out the door, get into your car, and proceed to door number two. Once you arrive at door number two,...
2 tags
Remerge Review - Aqua Systems
This week's Remerge Review follows the trail of a banner ad for Aqua Systems (water softeners, etc.) on a daily newspaper web site. Though the call to action on the banner ad displayed a message of credibility regarding their water softening product, it did nothing to create desire for the product itself. Tonya Eberhart remerge
Week In Review - 03.02.12
Here's some of the interesting stuff we've been working on over the past week here at the Remerge campus. WELCOME NEWBIES! Remerge (MSG) proud to welcome a couple of new clients this week including The Basement Doctor and Waste Away. We're looking forward to developing integrated suggestions, solutions and strategies for both in the coming weeks and months. HEATHER KAMANN (HER...
Hey! Your Face Looks Different...
Ready for your new Timeline layout on your Facebook Business Fan Pages? If not, don't worry - you have 30 days to admire all the hard work you've put in on designing your current fan page before it's gone forever. As of March 30, 2012 Facebook will require all fan pages to switch to their new Timeline format – if you don't do it voluntarily, it will be switched for you. (Hey! Quit yer...
Meet Tony-Master of Customer Service
Just when I thought true customer service was a thing of the past—I'd like to introduce you to Tony , the manager of the Polaris area Petco store in Columbus, Ohio.   As recently as last October, this location was a Complete Petmart, locally owned and operated (prior to Petco's acquisition).  Petco is a national pet store chain. We'll get to Tony in a moment—you'll need the back story first.  I...
Campaign Sites: Why & When To Use One
Since 1999, we have been big believers in micro sites (hyper-focused web sites designed to provide specific campaign content for prospect interaction and conversion).  Whether accessing them via your computer or mobile device, micro sites are extremely powerful in getting your prospect right to the content and interaction that is important to your campaign goals.  We've consulted media...
2 tags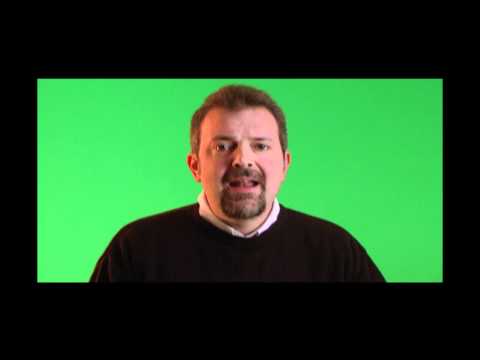 10 Ways To Build Fans & Followers
One of the most common questions I hear from business owners is "how do I build a base of fans and followers?".  Whether we're talking about building fans & followers on social media, for email marketing purposes—or both, here are 10 great ideas to get you started. 1.       Contests—People love to win things.  And contests are one of the quickest ways to build a...
1 tag
Looking For Leadership
As we celebrated President's day, my mind turned to thoughts of leadership.  Too many businesses these days seems to be run by folks more concerned about what's in it for them, than what's in it for their customers. Too many politicians seem to share the same self-centered focus. Society as a whole seems to be suffering from an acute case of "leadership deficiency." ...
2 tags
Social Media Experts
We often raise eyebrows during one-on-one meetings with clients when we proclaim: "We are not social media experts."  Don't misread the statement, we've done plenty of work within the digital environment that is described as "social media"; and we've conducted some interesting, successful marketing campaigns utilizing some of Social Media's most popular destinations. However, the main reason we...
5 tags
Rolling For Growth
There you were a couple of months ago buried under a mound of paperwork, getting prepared for 2012. Your schedule was absorbed by meetings; meetings with managers, phone calls, voice-mail, email, calendars, spreadsheets. It's an annual ritual that business goes through called "Budget Season" - the time of year where we all play our hand at being Nostradamus. While going through this annual...
5 tags
Week In Review - 02.11.12
Here's a look at what's been up this week @remerge GREAT PHOTOBOOTH Began the week with a strategy session to redesign the entire online marketing approach for greatphotobooth.com. Bob Donegan, owner, has seen tremendous growth in his 18-month old business - starting with one booth and growing to four. We're excited to be part of planning the next phase for this booming biz. ...
5 tags
New E-Book - FREE
New Free E-Book from Remerge!  Throughout the entire month of February you can download the latest e-book from Remerge MSG, "Can't Wait To Integrate" – absolutely free. For the year 2012, we've decided to release our new book one chapter at a time, with a new free chapter each month in e-book form. "Can't Wait To Integrate" will walk you through the importance of integrating your traditional...
4 tags
I THINK BOB'S DEAD
So, yesterday Tonya outlined a pretty thoughtful implementation of media integration with the Bud Light "Weego" campaign. Today, I'd like to take a closer look at Hyundai's "Think Fast" campaign starring Bob.   For those that need a refresher it was the commercial featuring the boss (Bob) that slumps over in the car unexpectedly, and the young exec driving the Genesis Coupe R-Spec slamming on the...
5 tags
Remerge Review - 02.06.12
Summary:  This week's Remerge Review follows a Super Bowl ad for Weego (Bud Light's rescue dog) to Facebook to find a refreshing campaign that highlights the power of a brand to bring good will and community service. Tonya Eberhart remerge
The Value of Facebook
So what do you think a fair price is for Facebook stock? During a recent conversation with a client, I was asked:  If I had to offer just one tip to an advertiser regarding Facebook, what would it be?  My response:  Milk it while you can. The look on our client's face was priceless… it was as if I just called his mother ugly.  (I've seen his mom on Facebook by the way… she's not). It's easy to...
5 tags
She Built Millions In Alaska
Tell me what the "A" on the map represents? The middle of nowhere? The middle of cold… frozen… nowhere? What if I told you it represents one of the most amazing, successful, inspiring business success stories on the web? Would you believe me? Now what if I told you this business didn't even exist two years ago and never even started out as an idea for a business at all? The "A" on...
3 tags
Ristorante Di Famiglia
Summary:  This week's Remerge Review follows the trail of a Ristorante Di Famiglia banner ad on a radio station web site.  I clicked on the ad (even though there was no call to action) to find a web site fairly rich in content, but blaring Italian music and built entirely in flash.  Tonya Eberhart remerge
6 tags
Week In Review 01.27.12
Here's a look at what we've been up to this week @remerge OPERATION LIFESAVER Launched our Facebook Facelift with Ohio News Network for Ohio Operation Lifesaver. The "Deadly or Dumb" campaign invites listeners of the station to submit their radio scripts for a Public Service Announcement to draw awareness to the dangers involving railroad tracks an crossing around Ohio. ...
4 tags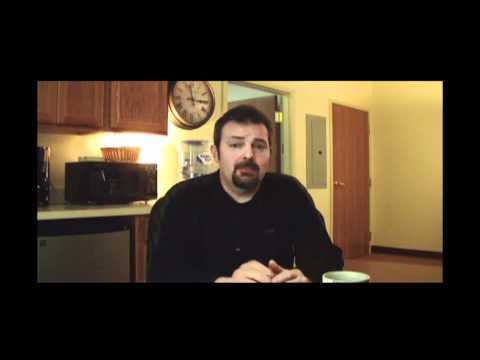 3 tags
Cover Your Mobile Assets
Don't know what the recent fascination with Pizza is here at Remerge, but here's another slice. [Pause for unintentional and undeserved laughter here]. Diane Mermigas is one of my favorite Media Post authors and recently had this to say about business, mobile, social and the American consumer: 2012 will be a tipping point as exploding mobile-connected consumer adoption reshapes all business...
5 tags
Jet's Pizza
Summary:  This week's Remerge Review follows the trail of a QR code on a Jet's Pizza direct mail flyer.  Though there was no call to action surrounding the QR code, but I decided to snap on it anyway to see where it led. Tonya Eberhart remerge
5 tags
Week In Review
Here's what's been happening at the Remerge campus this week: SlimDownColumbus.com Complete Nutrition now has over 100 residents of the Columbus Area registered for a chance to be one of three contestants competing in an 8-week weight-loss challenge. SlimDownColumbus.com is serving as the registration dashboard, and will later be converted as the update center once the contestants are...
4 tags
Know Thy Customer
Radio defines morning drive as 6am-9am, and afternoon drive as 3pm-6pm. Those times of day are extremely important from a radio station's revenue standpoint. As the tradition goes, advertisers pay more for drive time because of the high volume of consumers listening to radio in their cars as they travel to and from work. However, when assessing work patterns today, can we really continue to...
3 tags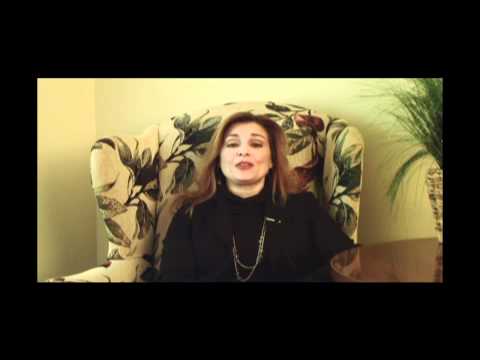 3 tags
A Medium To Rival Facebook
Anthony Young had a great article couple days ago about presenting traditional media with new media sizzle. It's always interesting to me when I see someone outside the radio industry rediscover the many benefits of radio, while those within the industry tend to shy away from the obvious. To further illustrate the point; within the last 3 months we've seen Clear Channel (the largest radio operator...
4 tags
Artisan Kitchen & Bath
Summary:  This week's Remerge Review takes a look at Artisan Kitchen & Bath, a full service design and remodeling company in Columbus, Ohio.   I noticed a full page print ad in our local HouseTrends Magazine which featured their Merillat brand cabinetry.  Following the advertising trail, I was frankly disappointed with the lackluster call to action and follow-through. You'll find a critique...
6 tags
Week In Review
Another eventful week here at Remerge, here's a look at what we've been up to this week: WEST PALM VIDEO SHOOT Tonya and Amy returned from a successful video shoot in West Palm Beach (as the rest of us froze our butts off in Ohio). The shoot is another great testimonial piece for Tribute Equine Nutrition featuring Jill Knowles of Hidden Knoll Farms… Jill was in West Palm as for...
3 tags